Creating Unique Experiences
with Indoor LED Video
Indoor LED Video Products
Taking color and contrast to exciting new depths.
Premier indoor properties demand vivid image detail and wider viewing angles. Daktronics indoor LED displays have a jet-black display face allowing for better brightness and contrast levels—making for sharper images, deeper colors and a brighter display picture. Our revolutionary lightweight module design makes for quick, convenient display installation.
What to consider when evaluating solutions.
Benefits of LED vs. LCD
How to use viewing distance to determine the pixel pitch
Control options and creating effective content
How lighting conditions affect brightness
How to plan for maintenance
Local regulations Compliance
Download the Indoor LED Display Buyers Guide
Make a Premium Impression
High Brightness and Deep Contrast
Indoor areas with bright lighting or windows can pose major challenges to content visibility. To combat these conditions, higher brightness and deeper contrast make images sharper and colors more saturated.
Our high-intensity LED displays punch through ambient lighting, with premium light-emitting diodes and display electronics at 1,500 nits peak brightness. Additionally, our displays maximize black state, featuring module-level contrast enhancements and a deep black LED body with a dark tinted lens.
Bold Colors and Crisp Clarity
A wide color gamut with precise reproduction and extended color saturation ensures images and video look sharp, shows colors accurately on the display and prevents banding in the low levels and washouts in the high levels.
Our products surpass the color capability of even the most advanced televisions and projector systems—far exceeding the digital cinema DCI-P3 color gamut— and take full advantage of the expanded color capability of high dynamic range imaging (HDR).
Broad Product Portfolio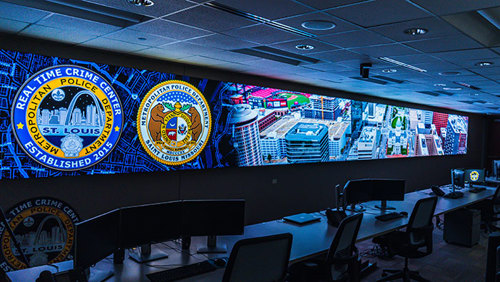 With their narrow pixel pitches, our ultra high definition LED panels deliver true-to-source color reproductions and pristine image quality with smaller available physical space at a closer viewing distance.

The Daktronics All-in-One Smart LED display eliminates the installation and operational complexity that often surrounds the purchase of an LED display system. With plug-and-play HDMI inputs and remote-controlled on-screen user settings, the product is suitable for a wide variety of environments including conference rooms, auditoriums and training centers.
Available Pixel Pitches
0.7mm          0.9mm         1.2mm         1.3mm         1.5mm          1.6mm        1.9mm          2.0mm         2.5mm          2.9mm          3.9mm          5.9mm
Secure Display Interface Protocol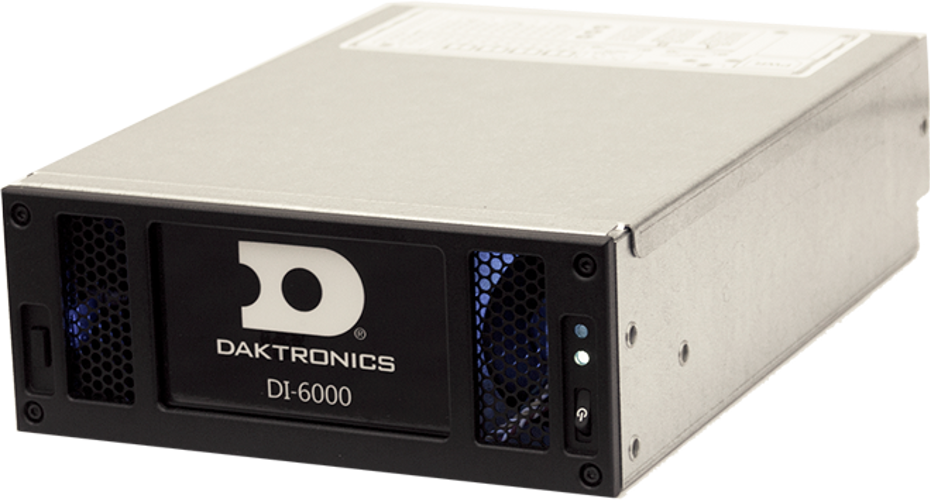 Clarity and accuracy of data graphics, images and live video all rely on the processing technology to show viewers crucial information with crystal clear quality. Our proprietary Pure Pixel Processing signal protocol maintains image quality and color representation even at lower levels of dimming. Broad range gray scale color reproduction shows fine details, even in low light conditions. Daktronics employees write the source code, manufacture and assemble our DI-6000 display interfaces in our Brookings, South Dakota facility.
---
High Performance Power Options

Standard On-board Power Solution
Ultra power efficient
Mission-critical reliability with 500,000 hours MTBF

Cost-effective, Secure Remote Power Solution
Seamless operation through hot-swappable power supplies and N+1 redundant power
Easy install using standard parts and tools
How are indoor LED video displays being used?
Digital displays provide great revenue and visitor engagement opportunities for many applications, from concourses to retail to corporate lobbies and beyond.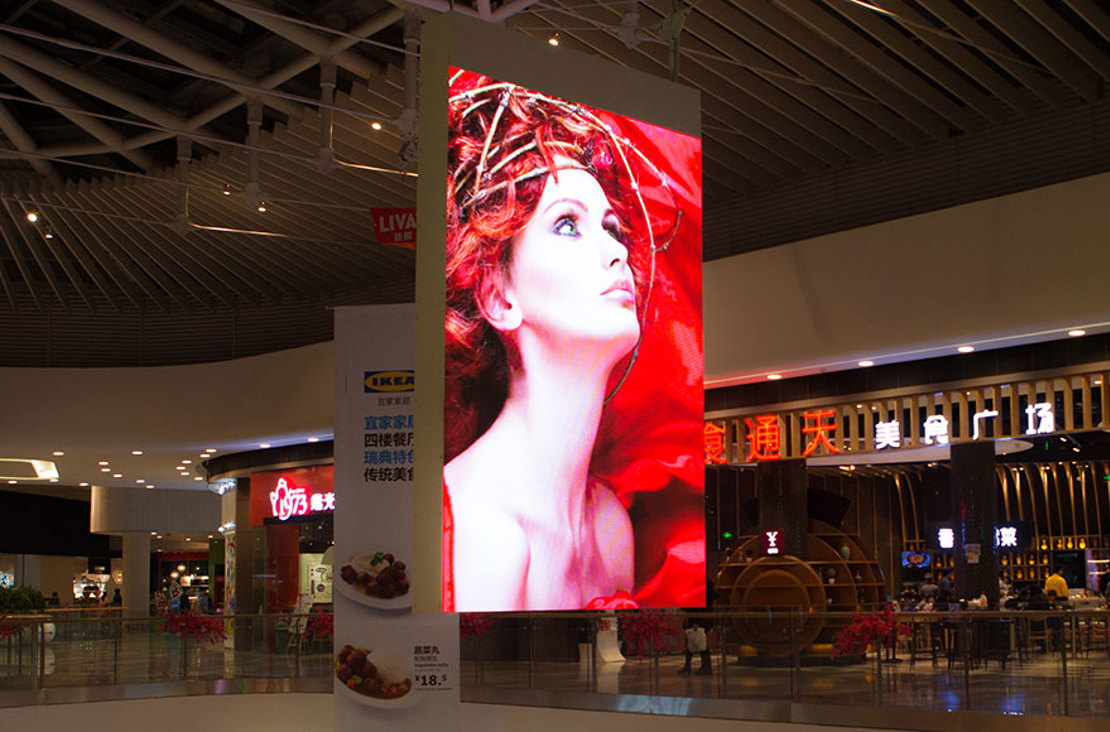 Advertising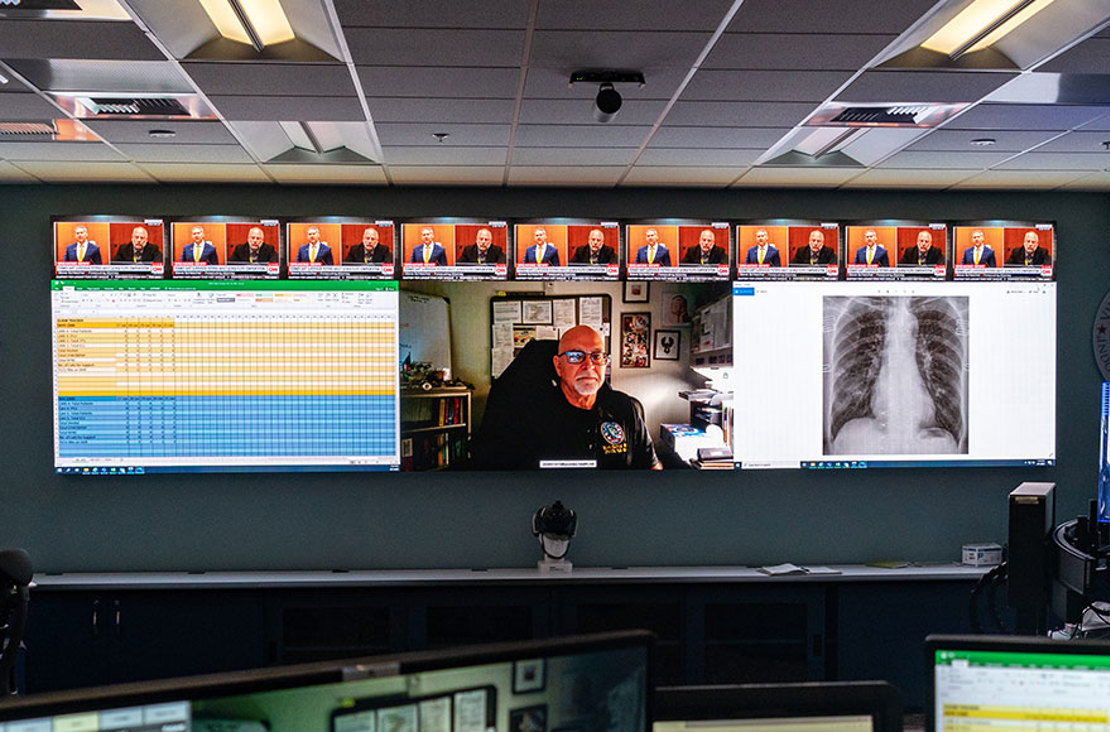 Command Centers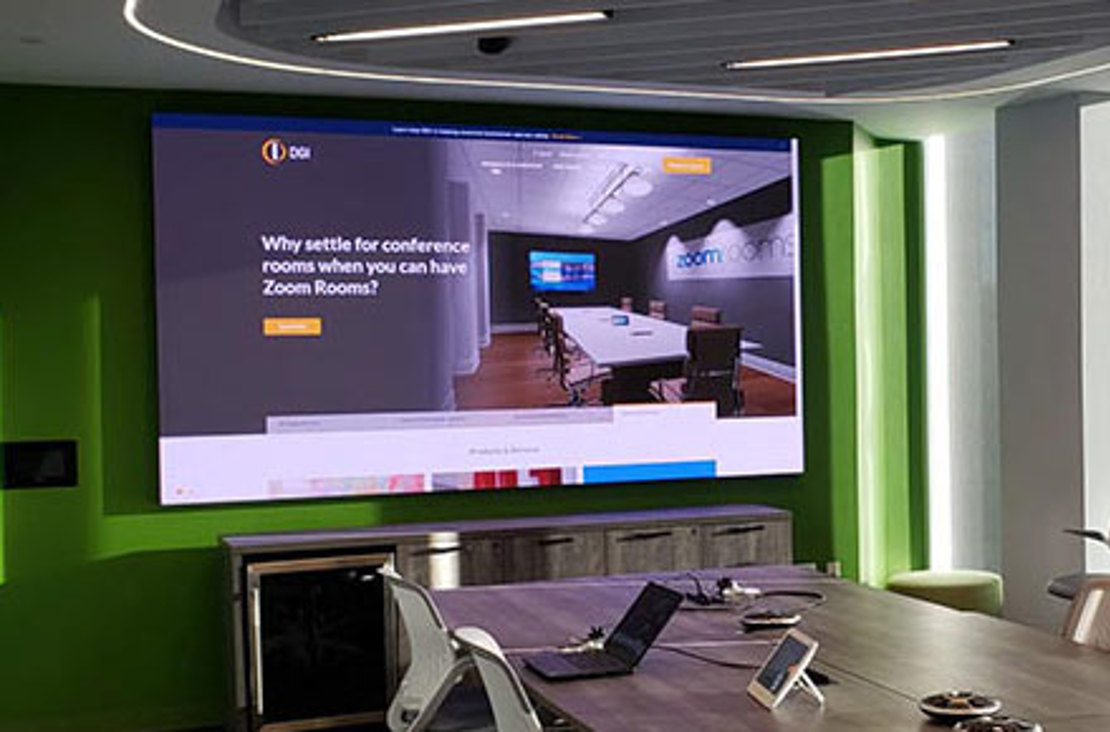 Boardrooms & Corporate Lobbies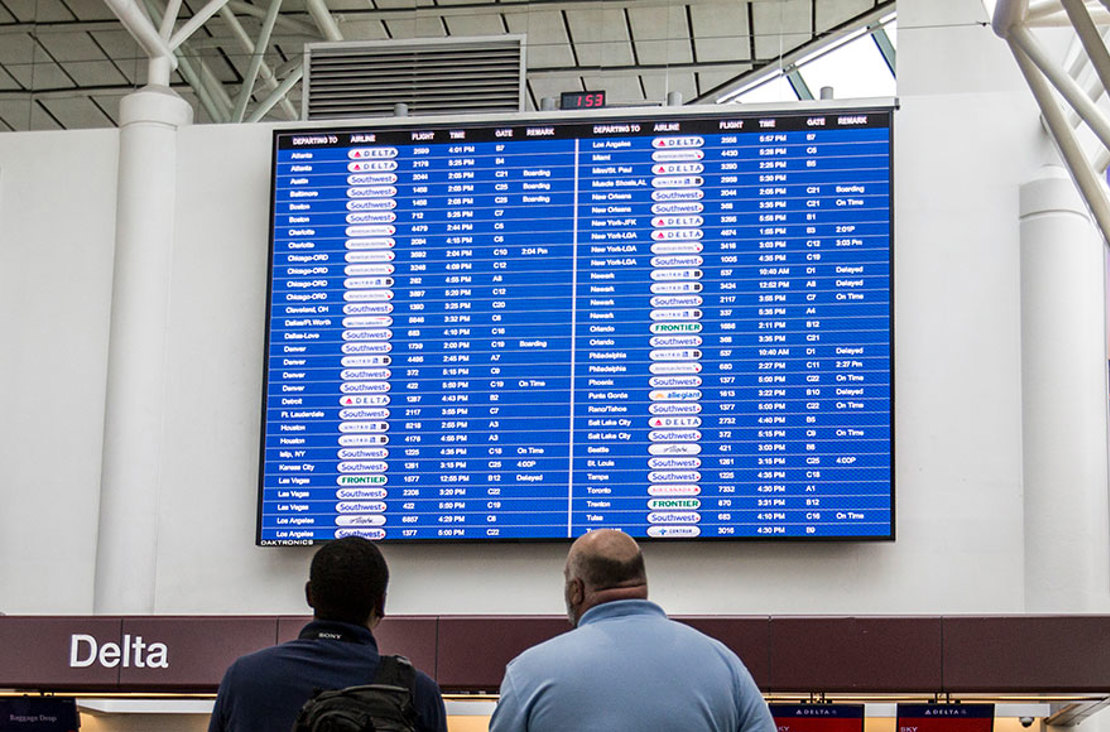 Wayfinding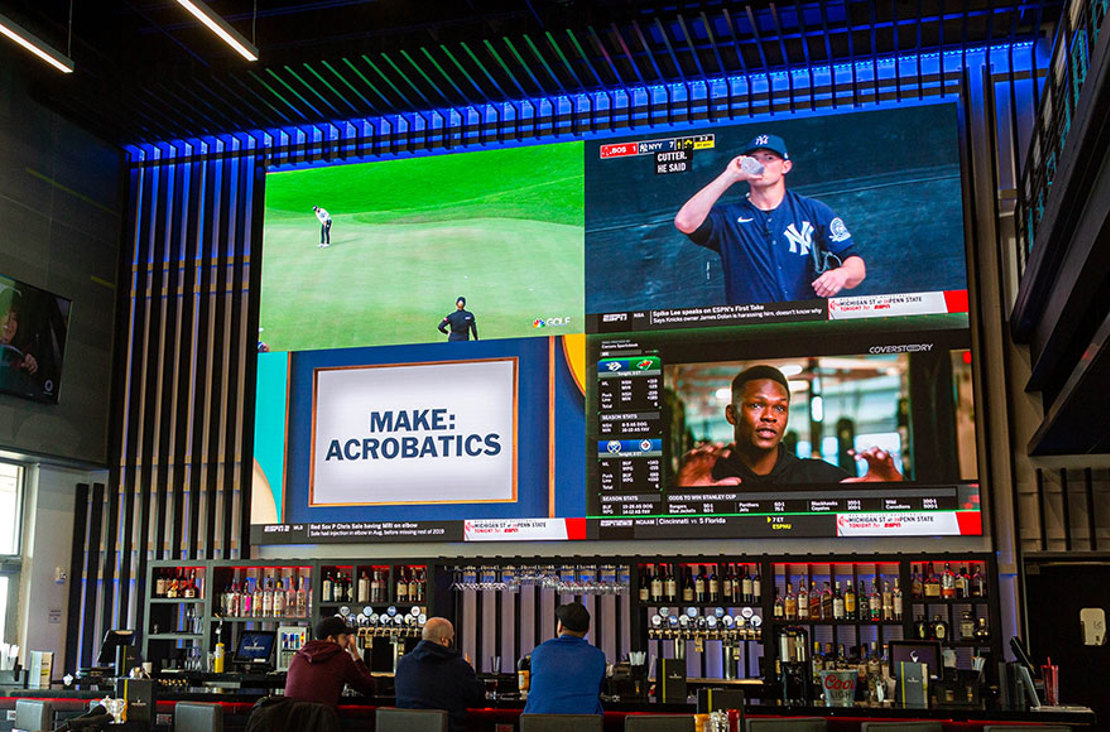 Gaming & Hospitality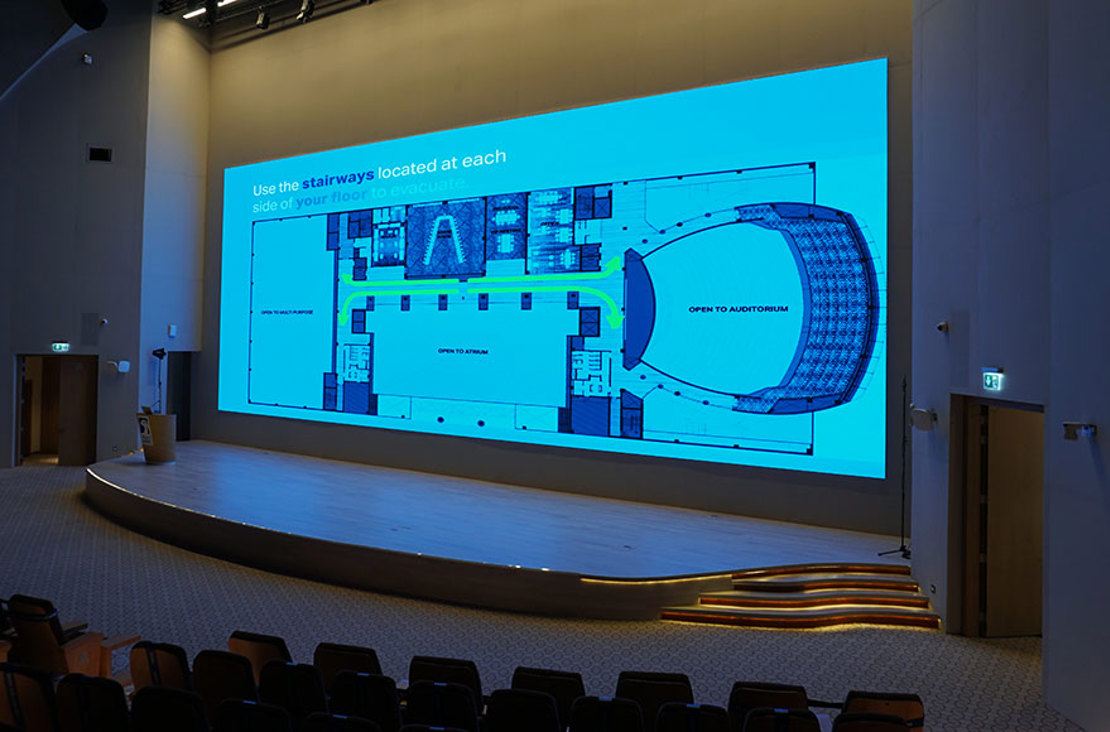 Auditoriums
Joint Medical Operations Center
The Possibilities of dvLED Outside the Bowl
Request Pricing
Interested in working with one of our products? Let's get started. Fill out the short form, and we'll get in touch with you.